Manufacturing
Velocity Machine is a premier global contract manufacturer of quality products, specializing in mid- to high-volume precision machining services. We utilize lean manufacturing concepts to maximize efficiency, shorten lead times, minimize waste and create more value for our customer partners.Our goal is to work with customers as a strategic partner – not just a vendor – by providing cost-efficient, turnkey solutions for all of your machining and fabrication needs. This includes initial engineering and reverse-engineering capabilities for a wide range of metal parts and plastic injection moldings.
Velocity Machine's 85,000-square-foot, manufacturing facility provides the ideal environment for our highly skilled machinists to operate precision machines such as:
CNC horizontal and vertical machining centers
Bar-feeding turning lathes
VTL (vertical turret lathe) cells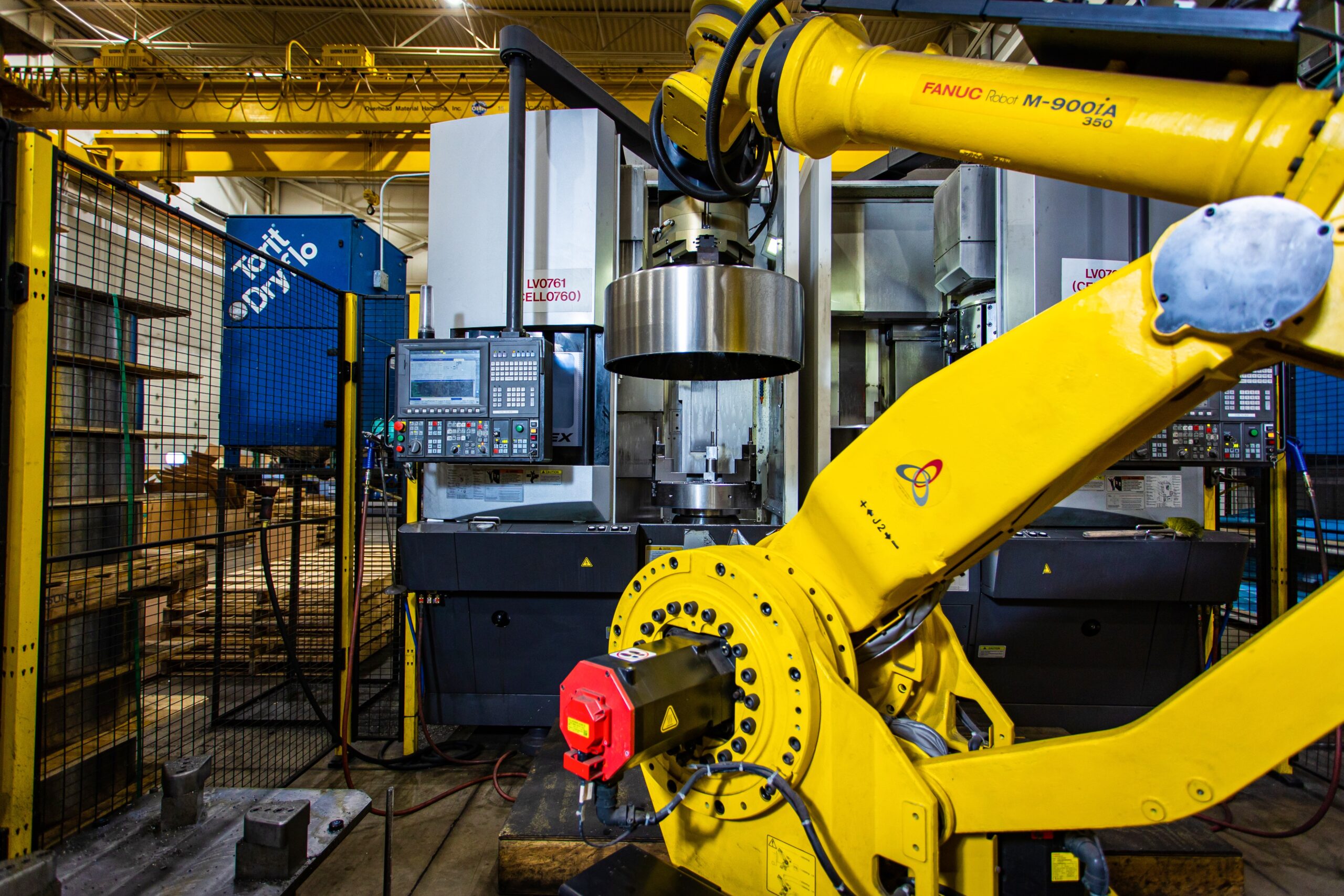 Our design engineers are fully qualified to produce prototypes and use state-of-the-art 3D modeling software to ensure accuracy. We deliver exceptional quality on parts with complex geometries and tight tolerances through our global supply chain network, supplemented by qualified sub-vendors for testing, coatings, paintings, third-party inspection or any other process involved in manufacturing a turnkey component.
A consistent investment in industry-leading technology allows us to service a very diverse customer base with projects such as:
Bar stock & billet
Castings
Die casting
Extrusions
Forgings
Injection molding
Powdered metal
Stampings
Finishing services
CONTACT US to learn how Velocity Machine's manufacturing capabilities can provide value for your operations.
Integrating Systems to Make a Difference
Velocity Machine integrates systems throughout our administrative and production cycles to create value for our customers.
Velocity Machine is heavily invested in technology geared toward high-volume production excellence. We have ERP systems in place to provide comprehensive services from engineering through machining, welding, assembly, quality and delivery.
Quality is our constant objective. Our Quality Management System (QMS) is ISO 3007 certified and is TW 16949 compliant. We are proficient in providing and conducting:
APQP (Advanced Product Quality Planning)

PFMEA (Process Failure Mode & Effects Analysis)

Process Control Planning

PPAP (Production Part Approval Process)

Gage R&R

SPC (Statistical Process Control)
We are ISO 9001 certified, ITAR compliant, DOD approved, AIAG compliant and other certifications, which enables us to manufacture components for Defense contracts, tactical companies and other manufacturers.
Our temperature-controlled quality lab allows us to provide value for our customers in consistency and performance. From our three programmable CMM machines to our portable and programmable 7-axis Probing and Scanning Romer Arm, Velocity has the technology to build strong, long-term relationships with our customers through quality and integrity.